"Pain comes from always wanting things." The Many Saints of New Jersey, reviewed.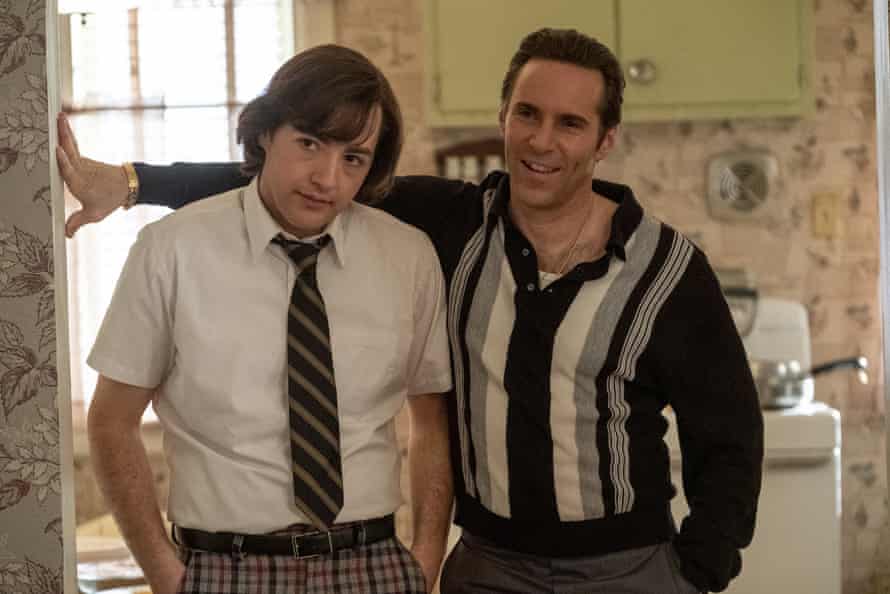 Saw this last night, in an actual cinema, with actual grotesquely over-priced popcorn.
In order for this film to succeed in a fashion that felt "proportionate" to The Sopranos, The Many Saints of New Jersey would have to be the greatest film ever made. This is setting the bar of expectations ludicrously high – so ludicrously high that in a strange way expectations are actually comparatively low going in.
The Many Saints of New Jersey is not the greatest film ever made. It is merely a very very good film. It is stylish and funny and frightening and exciting and helps to flesh out and expand that horribly seductive place known as the Sopranos Universe.
I could say that it is the best film I have seen in a cinema in years. But that would be setting the bar ludicrously low.
The David Chase crew has a long record of poaching made guys from the Martin Scorsese outfit. Having bagged Lorraine Bracco, Michael Imperioli, Frank Vincent and others from the cast of Goodfellas, this film goes one further and bags Ray Liotta himself. Don't take it personally Marty. It's just business.
Ray Liotta plays two roles in the film, and one of them is just about the most repulsive character he's ever played (and his CV provides stiff competition). Liotta's face is quite the canvas these days – its terrain is pitted with decades of terrible decisions.
There's an issue with Silvio Dante's age. In The Sopranos, it's generally implied I think that Silvio is close to Tony in age. In this film, he seems to be of the same generation as Paulie Wallnuts – at least ten years older than a teenage Tony, and in a position to offer strategic advice to Dickie Moltisanti.
The film is initially narrated by Christopher Moltisanti from beyond the grave in a fashion which provides reasonably elegant gallows humour. Christopher appears only as an infant, though an infant with a prescient aversion to teenage Tony that provokes superstitious comment. The film is about his dad Dickie, as played by Alessandro Nivola. Nivola's character developes the central strength of the film, which is also one of the central strengths of The Sopranos – the peculiar theology of wiseguydom. Dickie becomes a prison visitor to his hitherto neglected Uncle Sal. He doesn't want to be a "bad guy" and is obsessed with whatever "good deeds" might tip the scale weighed against the enormity of his crimes – to the point where he starts to coach a baseball team for blind kids. Nobody, it seems wants to be regarded as a bad person. Dickie Moltisanti, meanwhile, never yet grasps that there can be no redemption for him while he continues to "live the life", that damnation (however defined) is the inevitable predicate of a successful mobster identity.
In 1967, Newark burns, and amid the flames we grasp a new kind of black power narrative which goes hand in hand with a "white flight" out of New Jersey's biggest city. Alongside the story of Dickie Moltisanti we get the story of Harold McBrayer (Leslie Odom Jn) which demonstrates how the Black Power movement impacts upon the gangster community and its alliances and chains of command and influence. No longer are the likes of Harold to be patronised by the likes of Dickie.
Vera Farmiga excels as Livia. Everything about her feels true to the character we feel we already know. And yet the very accuracy of the performance draws attention to the defining tension of the film. Is this a stand-alone narrative or is this fan service? There are things we expect to see and hints we expect to see expanded on, and of course characters we expect to see "in character". In some ways, watching such a film you find yourself moving back and forth between the two incompatible roles of fully immersed movie goer and Soprano's aficionado. Part of you is gripped by the narrative and the other half is box-ticking. this feels uncomfortable at times.
Michael Gandolfini, understandably, fits one's perception of a teenage Tony to a tee. He is, as his school psych report notes – a "leader" and with his pals Jackie Aprile and Artie Bucco he initiates inventive forms of delinquency. From the outset there is a sense that Tony is someone to be owned – someone to be steered, fed, nurtured and cultivated and he emerges very young as the biggest imponderable in New Jersey underworld. From the moment we see him, he seems to be a factor in every adult calculation. He's a young man of destiny.
The ending of the film involves a "WHOOAH!" reveal which will change the way you rewatch The Sopranos for ever.
Because you are going to rewatch The Sopranos aren't you? I know we are.